Ethical Sustainable Traceable Merino Wool Fashion
Opal Merino Is Offering A Handcrafted Collection Of Ready To Wear Exclusive Merino Wool Scarves, Wraps, Shawls & Pashmina's Which Are Fashionable Designs That Are Contemporary & Elegant Event Wear For Every Occasion.
Opal Merino has been designing & producing exclusive scarves, wraps & apparel in luscious Super
fine Merino and luxe Silk. Not just contemporary and elegant, these unique pieces are also fair trade,
sustainable, eco-friendly and certified traceable, carrying the Woolmark Merino wool certification.
Sustainability and social accountability has never looked so good.
We're excited to announce our new range of Australian made and handmade merino wool jackets, fine merino wool tops made from luxurious materials and exquisite hand feels.


Plain Merino Wool & Silk Shawl
Merino Silk With A Subtle Diamond Weave
A Super Fine 18 Micron Australian Merino Wool Shawl 70x180cms.
This A Combination Of 84% Merino Wool With 16% Silk Giving This Piece A Great Hand Feel. Be Seen Wearing It As A Scarf Or A Wrap.
This Style Can Be Worn By Men Or Women Making It Unisex, For Him Or Her.
Australian Made Winter 2019 Launch
Opal Merino was proud to launch their Australian handmade collection inspired by the 1920's and 1930's. Launched at the Natural Fibres Fashion runway at Australia's largest agricultural show, The Sydney Royal Easter Show.
Pavarn Bhardwaj
I would like to take this opportunity to introduce myself, Pavarn Bhardwaj as the founder and designer of 'Opal Merino', OM is an established business that has been designing & supplying high fashion, premium boutique style Wraps & Scarves in Australia & overseas. 'Opal Merino' has been proudly supporting the Australian Iconic Merino Wool industry & its long term sustainability & supply chain, from the wool growers, manufacturers to the consumers for over 15 years, with its usage of Australian Merino wool.
Learn More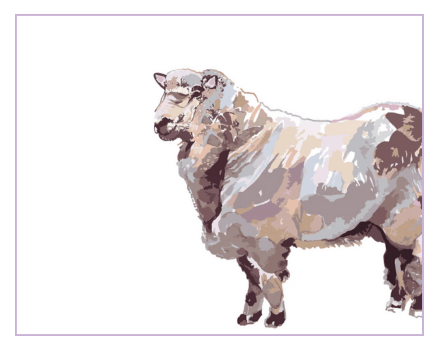 Purity Rarity Luxury
I endeavour to create a high end premium product that is Pure & Rare in its artistic value & also a Luxury that is available at affordable price points.
Contact Us
Christina K.

Woolen scarf! Excellent service. Easy to place order. Speedy delivery. Beautiful scarf. It's now in Russia as a birthday gift. Recipient loved it.

Liz S.

What a wrap! Fabulous soft and warm winter accessory. Stylish with good length and width. Perfect for colder days and cooler summer nights

Ana T

Beautiful! Very very pleased with my purchase! Not only is the shawl stylish but also very warm and light. I wish it came in other colours.
COVID SAFE
We Are Happy To Announce That We Have Started Trading From The Rocks Markets Most Weekends, Both Saturday & Sunday. Come & Visit Us & View Our Latest Styles & Designs For 2023 & Make A Day Out If It.
Woolmark:

Sourcing Local Australian Merino Wool.

GOTS Certification:

Chemical Free Dyes With High Standards Of An Eco-Friendly Production.

SA8000 Certification:

Upholding Social Accountability Making My Collection Part OF The Fair Trade Model.